Berkshire Dairy and Food Products is a subsidiary of Dairy Farmers of America (DFA), a global milk marketing cooperative and dairy food company owned by more than 12,500 dairy farmers across the United States. At Berkshire Dairy, we are committed to providing the food industry with high-quality dairy supplies from manufacturers around the world with prompt, professional and courteous service.
As a leading dairy supplier, we are concentrated on the industrial sales and marketing of dairy and dairy-related products. Servicing industrial businesses in the United States and Mexico, Berkshire Dairy brings a depth of experience to traditional dry and liquid ingredients, as well as specialized items.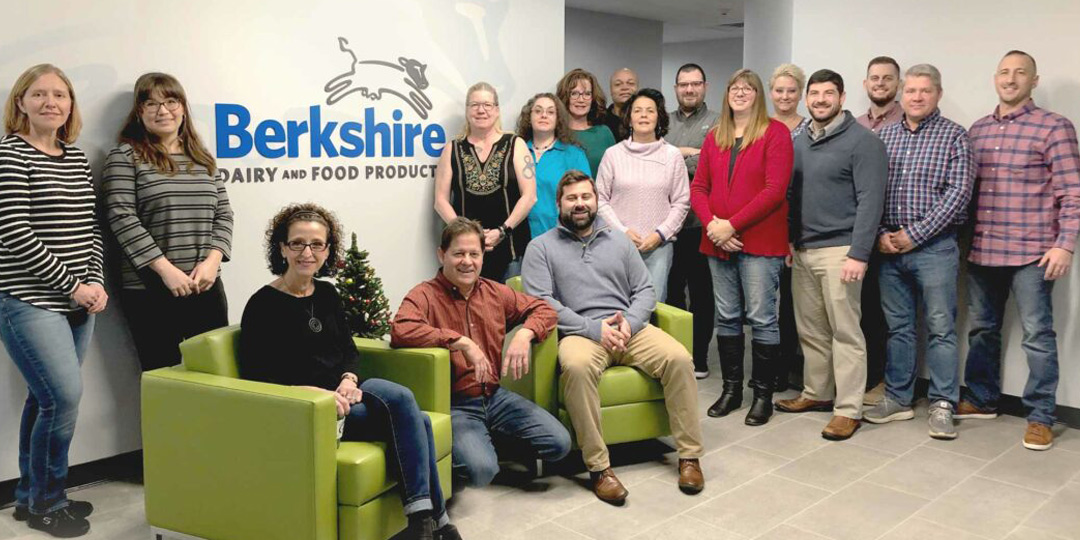 Why Berkshire?
We know dairy. Backed by a talented team with decades of experience, we use our breadth of industry knowledge to support you in all your dairy needs. We are dedicated to delivering a wide range of dairy ingredients through committed, skilled service and competitive pricing.